EDL Labs, Inc. is a full service environmental laboratory acquired in March 2002 by Kelley Companies located in Waynesboro, MS. We offer a wide range of analytical testing capabilities. Our personnel are qualified to fulfill the needs of industrial firms, environmental engineers, waste management providers, and the general public. We are fully bonded and insured. Certificates of insurance and bonds for specific jobs can be provided upon request.
EDL Labs, Inc. Is committed to providing professional services for any size project while maintaining quality objectives and client confidence. Our Commitment to quality mandates strict attention to our Quality Assurance/ Quality Control Manual, and our quality assurance program meets or exceeds EPA guidelines. Quality Control Samples account for 20-30% of the total number of samples analyzed. All analytical data are reviewed at multiple levels prior to reporting. Analysts are fully trained before assuming responsibility for any analysis. Off-site training, short courses, and continued participation in professional societies augment in-house training by staff personnel.
EDL Labs ,Inc. believes in exceptional customer service and prompt turnaround time. We appreciate every customer and try to cater to their individual needs. We also provide our clients with the highest quality equipment and facilities to ensure quality performance.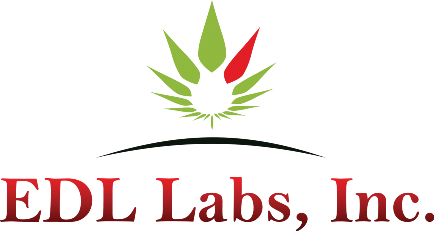 EDL Labs, Inc.
39 David Swan Lane
Purvis MS 39475
Phone: 601-794-2300
Fax: 601-794-2500
info@edllabs.com
Corporate Office – Kelley Companies
P.O. Box 1079
Waynesboro ,MS 39367
Phone: 601-735-2541
Fax: 601-735-2809
www.kelleycompanies.com
For general inquires, comments, or technical questions: info@edllabs.com
For all sales related questions: tara@edllabs.com Thank you for choosing EDL Labs, Inc.